Arsène gift baskets : our craftsmen
The aim of Arsène's gift baskets is above all to shed light on Belgian craftsmen. These women and men have turned their passion into their profession and are eager to share it with you. Behind these exceptional products, lie people with their own particularities and stories. Through this article, discover the influences that led them to take the path of craftsmanship.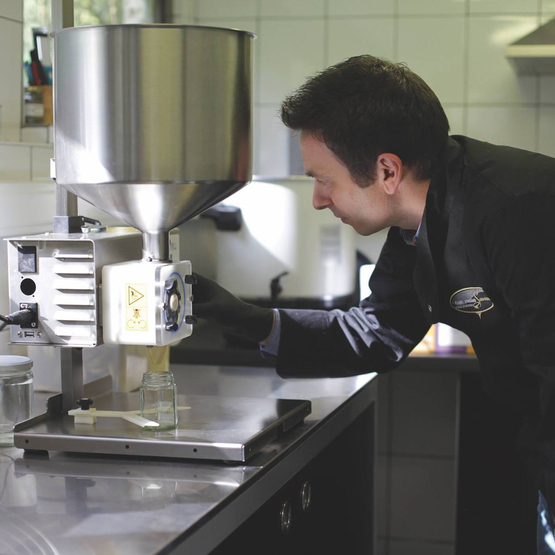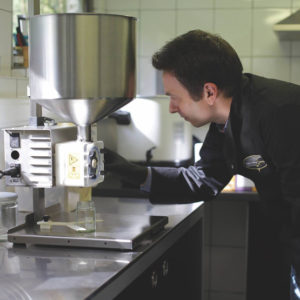 Switching from the car industry to the production of artisanal tapenades is rather unusual, to say the least. Stéphane took this turning point in his life in 2009 to get closer to the essentials. Handcrafted in his workshop in Huccorgne, his products are all certified 100% natural and without additives, hence the name: "Aux vraies saveurs". Present in the "Zwin" and "Nemo" gift baskets, the olive tapenades – dried tomatoes and olives – toasted sesame have won over many.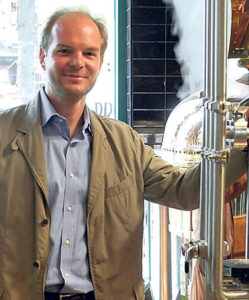 Damien is extremely passionate about the Belgian brewing world, but not only. At the beginning of his career, he was involved in the creation of a brewery in Madagascar. He then spent several years developing 27 microbreweries, including 15 in Canada where he has spent a few years. Finally, Damien created his own brewery in 2015 in Nivelles. Embedded in local and regional roots, Brewery Belgo Sapiens offers various beers. Among these are the Polarius, the Blanche de Thines and the Cheval Godet. The latter owes its name to the aclot folklore, typical for the Nivelles region.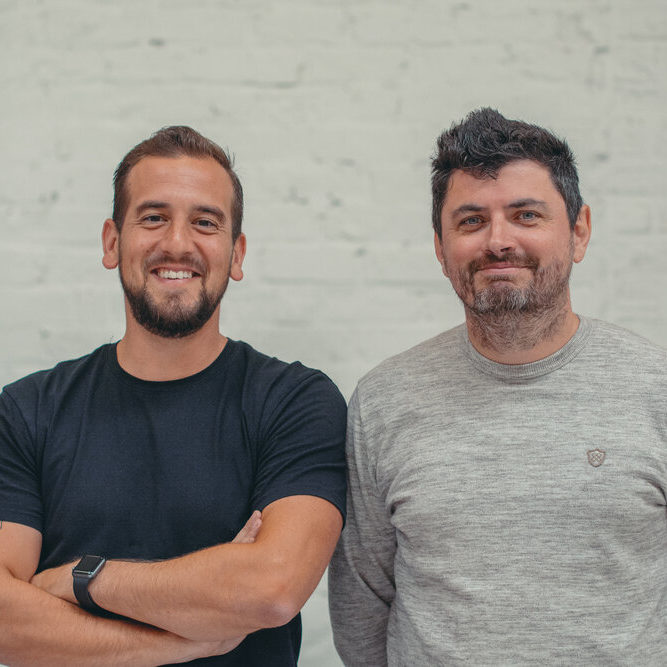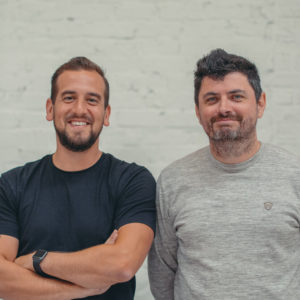 At the border between Flanders and Wallonia lies Bioco. The story of this 100% organic and 100% Arabica made in Frasnes coffee is being carried by Dieter and Jo since 2016. The two partners chose to roast coffee the old-fashioned way, in an artisanal way and with emphasis on the organic side in order to guarantee an optimal aroma. In addition, the two coffee enthusiasts are taking their approach even further by creating compostable capsules made from sugar cane.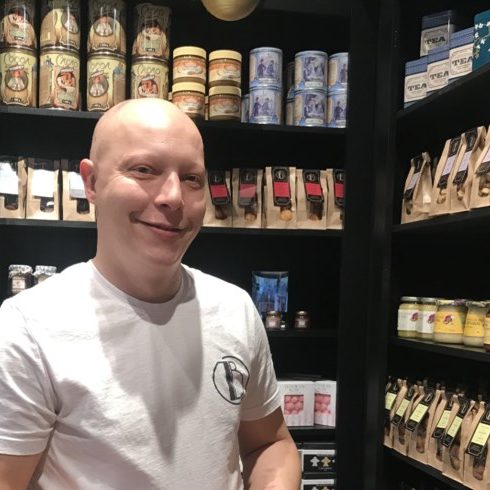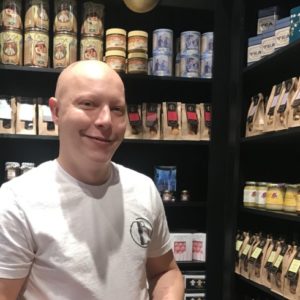 Who said gluttony was a flaw? Definitely not Nicolas, the baker of Biscuiterie de Thorembais. The Biscuiterie opened its doors in late 2018 and now offers 18 kinds of biscuits made from local products, as organic flour, and butter and eggs from local farms. Present in Arsène's gift baskets, Thorembais' chocolate shortbread will take you right back to your childhood flavours.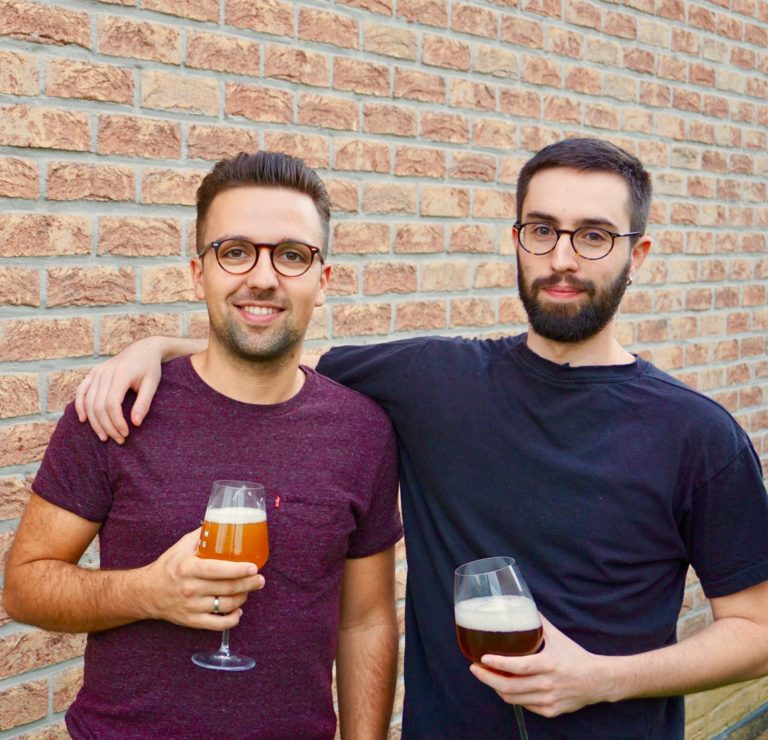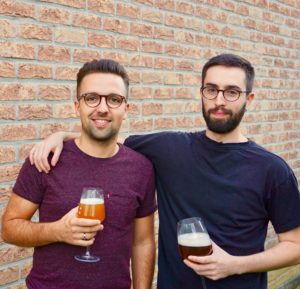 Belgium, kingdom of beer, isn't it? Julien and Anthony won't tell you otherwise. The origins of Brewksel date back to February 2016, when the two acolytes brewed their first beers. They haven't stopped since. In addition to boasting a Brussels-sounding name, their brewery even offers a beer with Brussels sprout flavours. Their motto is to combine boldness with modernity.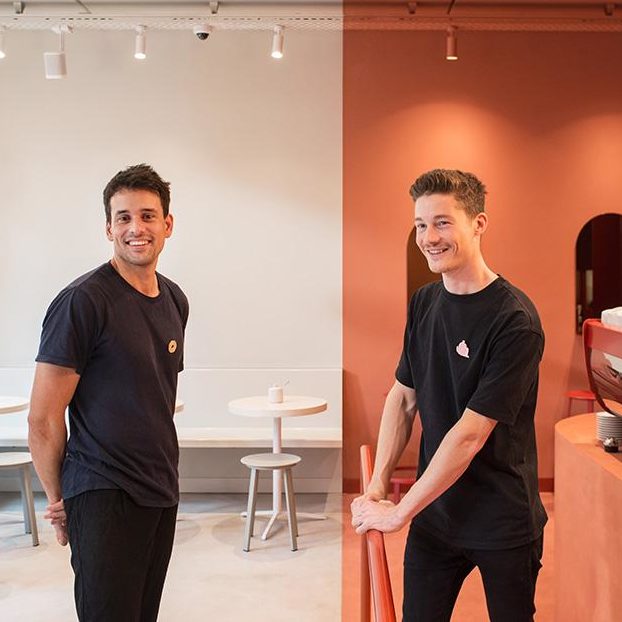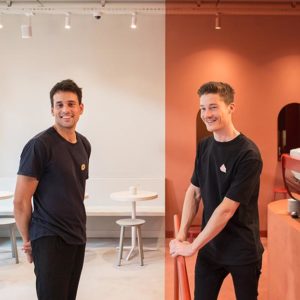 In 2019, Julien and Matt have imagined their "nuts butter". Their goal? To create a product that fits their vegan lifestyle and that is based on fair trade. Buddy Buddy consists of a spread made from dried fruit. The couple roast and grind each oilseed in their small Brussels workshop. A real must have! And even more so if you opt for 100% vegan gourmet baskets.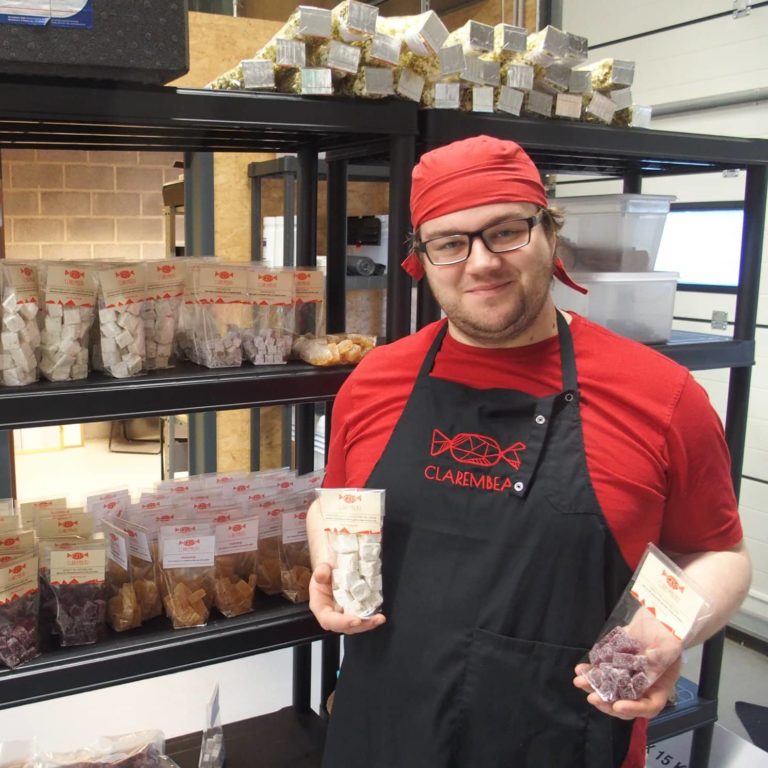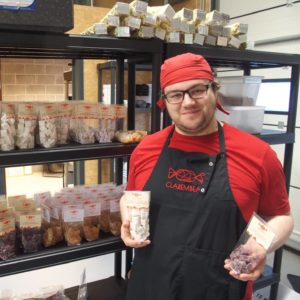 Disappointed that he could not find sweets that were both natural and to his taste, Frédéric decided to make his first confectionery in 2017. It is in his workshop in Rhisnes that our gourmet, surrounded by his family, today continues to develop his project on all fronts. In addition to offering sweet products, the Namurois also prepares savoury aperitif biscuits with spicy Herve cheese. A delicious way to add another string to his bow.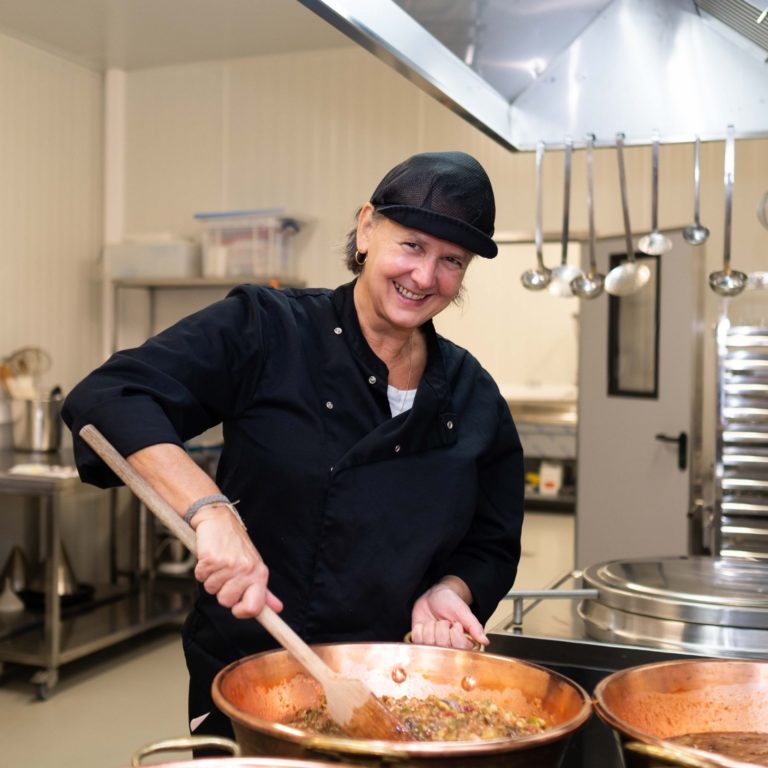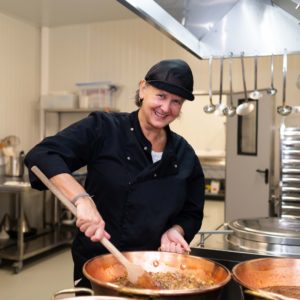 Catherine's happy memories are made of simple pleasures: climbing trees, running barefoot and eating her aunt Yvette's jams. It is the latter memory that led Catherine to establish the Pipaillon workshop in Brussels in 2014. On the menu: artisanal, old-fashioned jams and tapenades made from organic ingredients.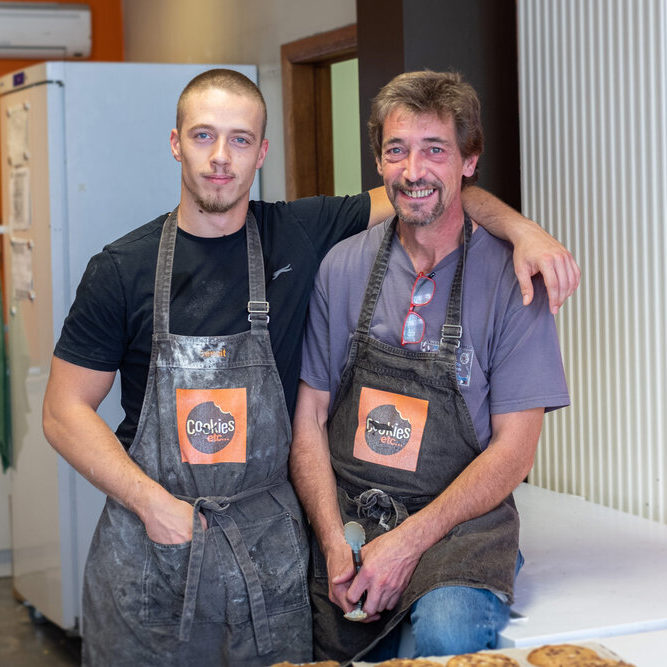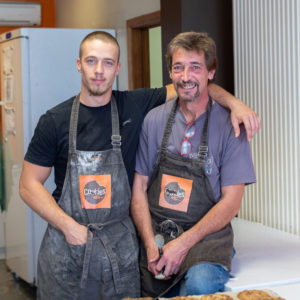 Cookies etc provide the crunchy and sweet touch to our gift baskets. Since 2017, Gérard has been baking handmade pastry products, mainly delicious cookies in a wide range of flavours. As success grew, Jacques joined his father behind the stove in their workshop in Court-Saint-Etienne.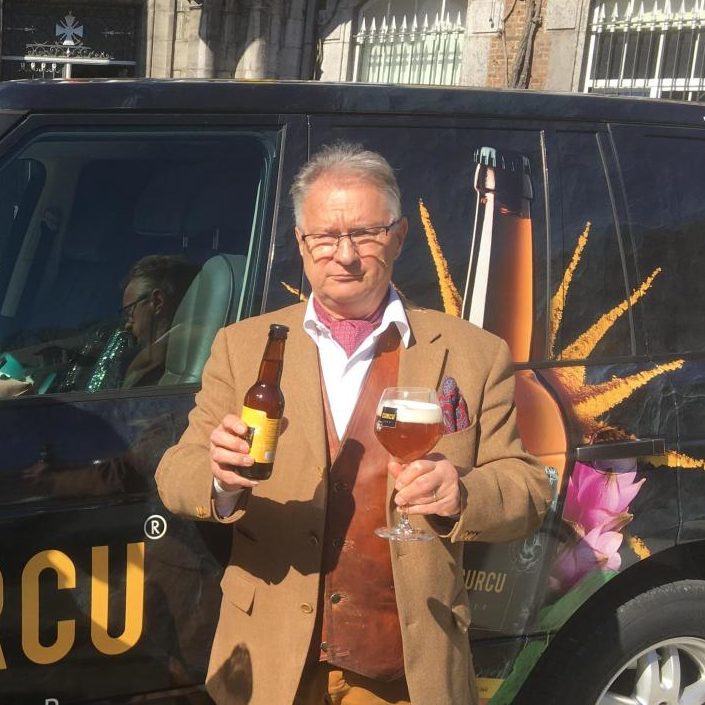 Curcu-how ? Curcuma ! This multiple virtues spice forms the essential ingredient of the beer imagined by Joseph and his associate Alexis in 2016. That is how Curcu Beer, blonde and refreshing, was born, followed in 2019 by Curcu Max, ambered and velvety. Conceived in Dinant, brewed in Binche, drunk everywhere and by everyone… and particularly so by Arsène gift boxes fans !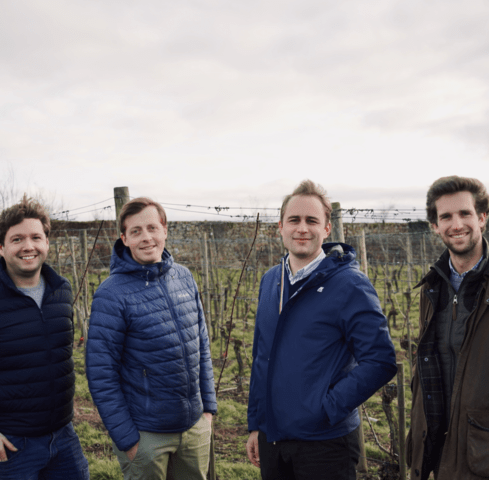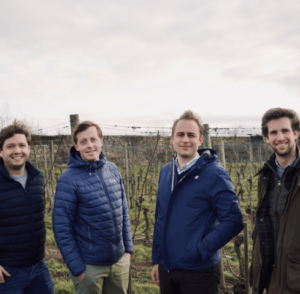 The Domaine de Mellemont in Thorembais-les-Béguines was founded in 1993 by three visionary friends: Pierre, Etienne and François. They were among the first to embark on the Belgian wine adventure. In 1995, the estate was one of the largest vineyards in Wallonia with more than 3,400 plants. In 2021, the vineyard has opened a new chapter in its history. From now on, the domain is being run by 4 young men : Pierre-Alexandre, Antoine, Matthieu and Marc-Edouard.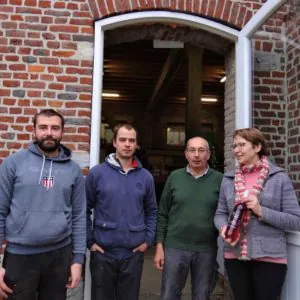 Annie and Etienne run the Chapitre farm in the heart of Baulers village, just a few kilometres from Nivelles. In 2013, after several decades of specialisation in Belgian Blue, the couple embarked on a winemaking adventure along with their two children. Today, a dozen wines are produced, with a total production of between 50 and 60,000 bottles,: bubbles, white, rosé, red…
Drink A Flower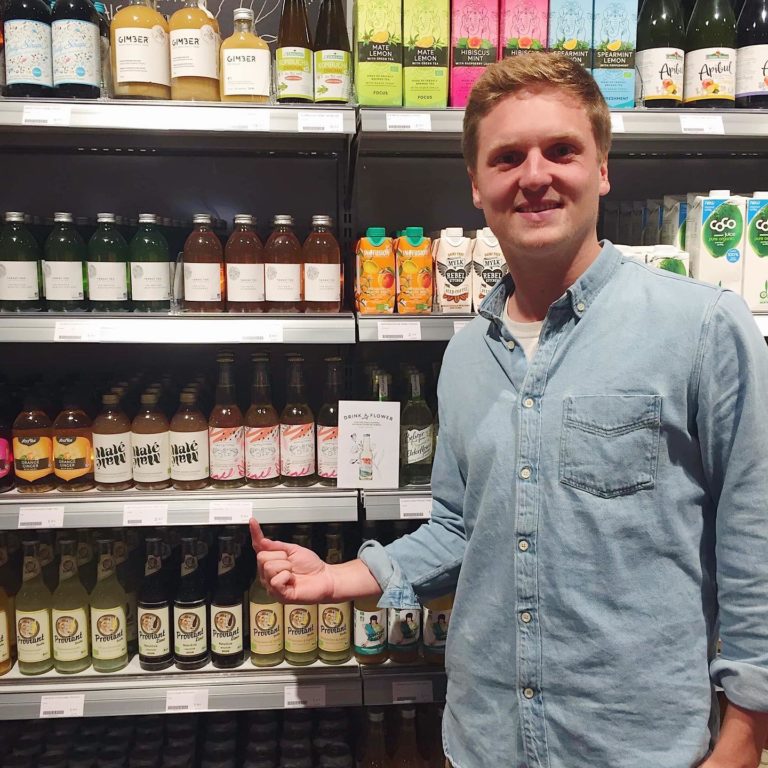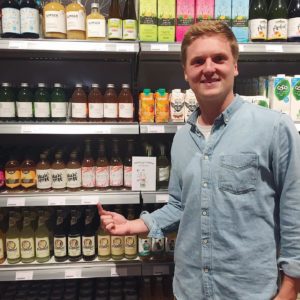 Drink A Flower is the project of an ambitious man. In 2018, while still a student in Louvain-la-Neuve, Jérôme embarked on an entrepreneurial adventure. Concerned about the health of consumers and the environment, he created an organic and artisanal drink with the delicate taste of elderflower. A refreshing and sparkling touch to our gift baskets.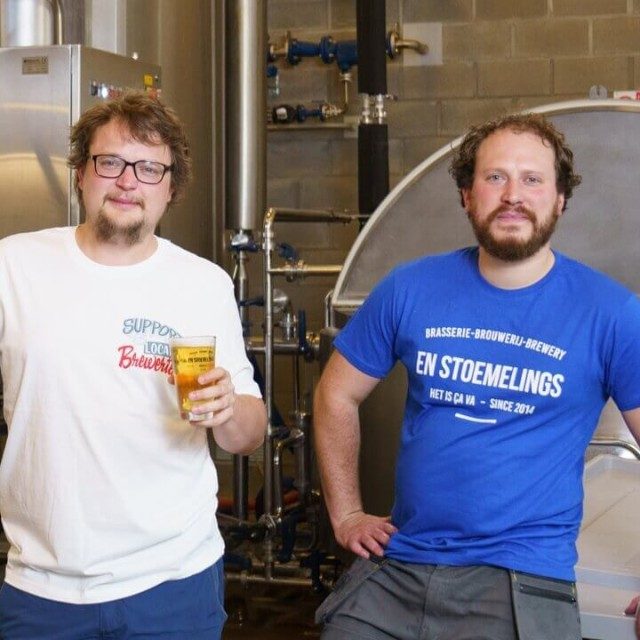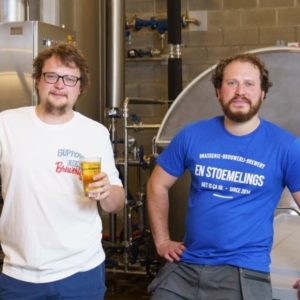 Samuel and Denys, two authentic Brusseleirs,  founded the craft brewery En Stoemelings in 2014. Initially truly "en stoemeling" (or secretly, for the less Brussels-minded) in the kitchen of a coworking space, they then took root at Greenbizz, an incubator for sustainable projects. Today, they offer more than ten high-quality beers, accessible to all and always with a "Brussels Touch".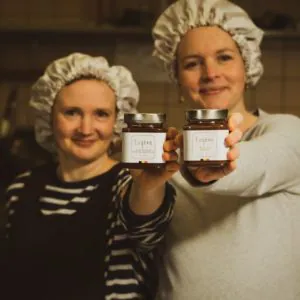 Behind Eugène Chocolatier spreads stands Eugénie, a young woman from Brussels. Known for her gourmet nature, Eugénie started making her own spreads for personal consumption in 2015. Today, Eugénie embodies the local and artisanal production of organic spreads for all tastes. She makes above all the delight of our breakfast gift basket lovers.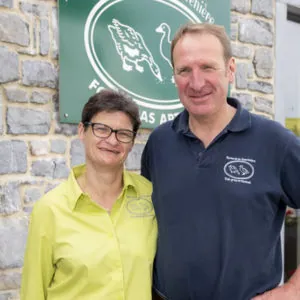 The Sauvenière family farm is located in the Entre-Sambre-et-Meuse region in Hemptinne-lez-Florennes. After their first steps in 1997, Valérie and François officially launched their farm in 2002. The poultry farmers prepare specialities from ducks reared in the open air, fed with local plants and cereals. Their duck rillettes are the flagship product of the "Zwin" gift baskets and a true delight to the taste buds of their consumers.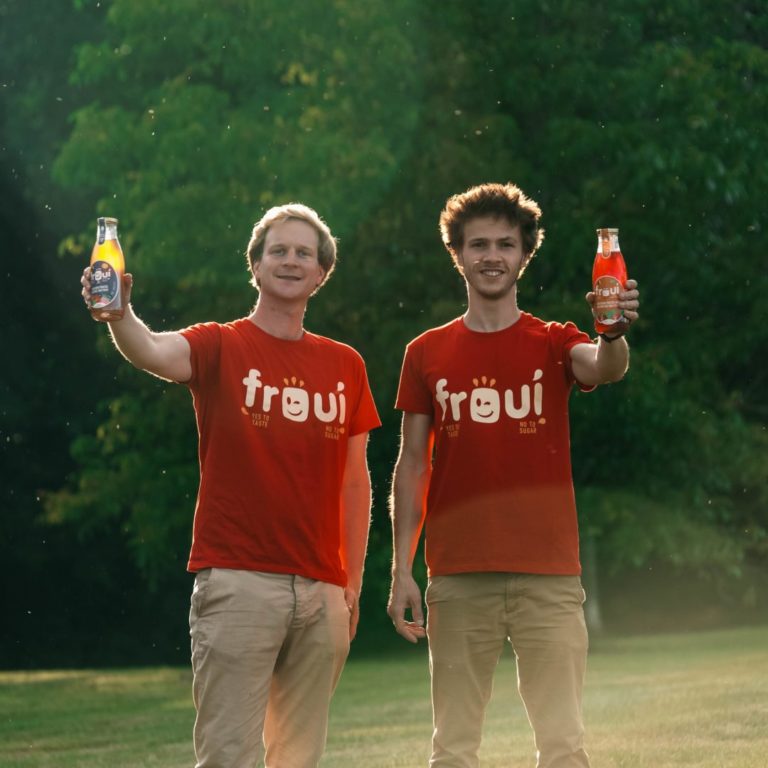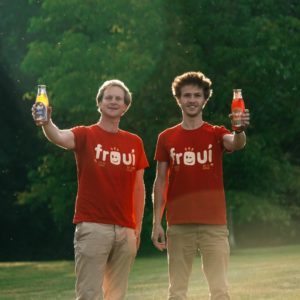 FrOUI is the project of two Brussels friends who are worried about health and, more specifically, about the amount of sugar contained in soft drinks. Their solution?  The name FrOUI immediately gives you a hint… fruit juice mixed with an infusion of dried fruit and plants. Jeffrey and Laurent came up with this recipe in 2018. Now the least sweetened drink on the market and 100% organic, it represents an opportunity that could not be missing in Arsène's gift basket.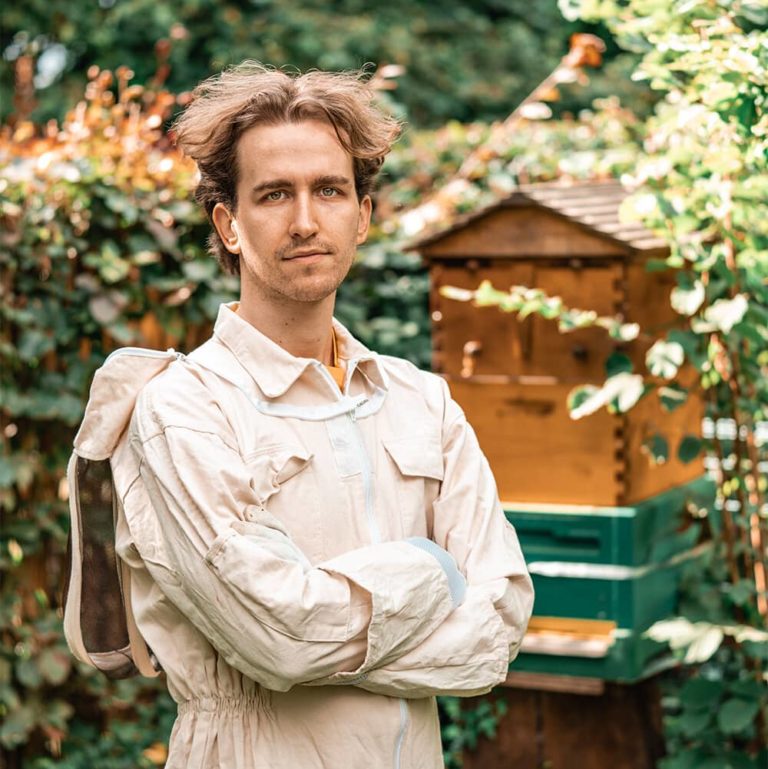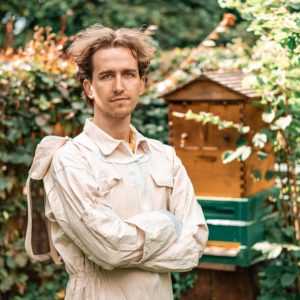 Beekeeping holds no secrets anymore for Valentin. From a very young age, the Brabant man has had a passion for bees and cooking. Natural drink Hny was born in 2020, and combines the interests of its creator with the benefits of honey. Thanks to this water enhanced with lemon and especially honey, consumers benefit from the antioxidant and healing properties of honey. Richer in sugar, HNY's honey water also offers the opportunity for our gift basket enthusiasts to fill up with energy.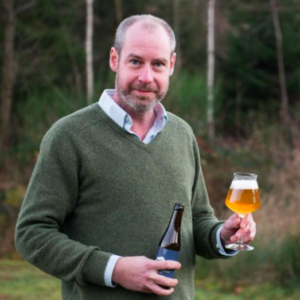 Brewed by Hughes since 2013 in the village of Louette-Saint-Pierre, the Invictus beers are made with healthy and natural products. Right now, Invictus is a matter of false twins. One is blonde while the other is brown. We are privileged to count them among the beers in our gourmet gift basket. They are rare indeed: 80% are sold at the brewery counter and 20% in horeca establishments.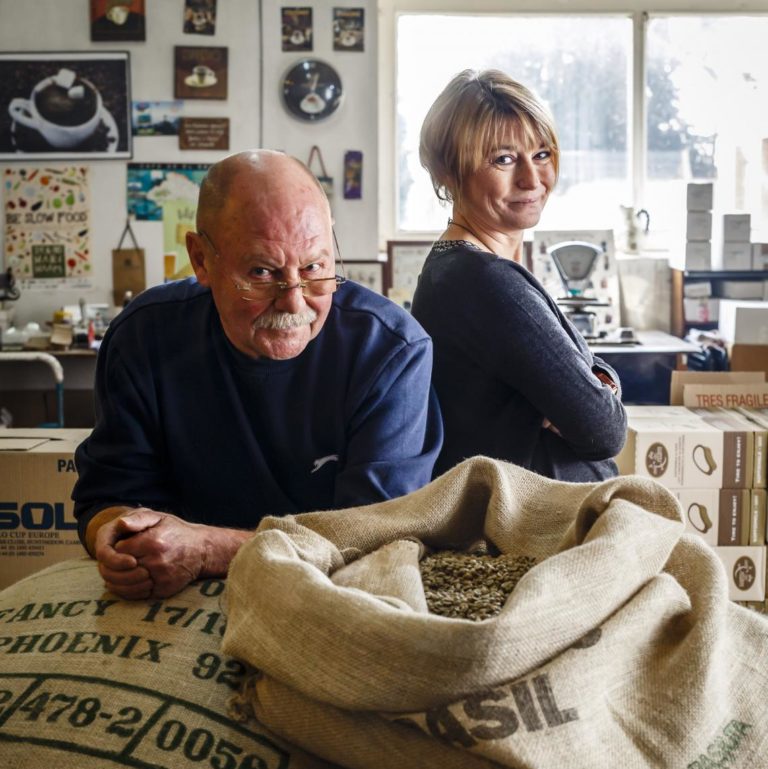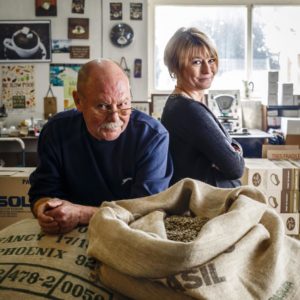 It is at the turn of a quiet street in Feluy that Sylvie perpetuates the noble profession of artisan roaster. A passion that has been passed on for three generations within the Looze family. Today, it is still thanks to the roaster dating from 1956 that the Arabica beans are roasted with great finesse to provide the coffee with a unique taste and aroma.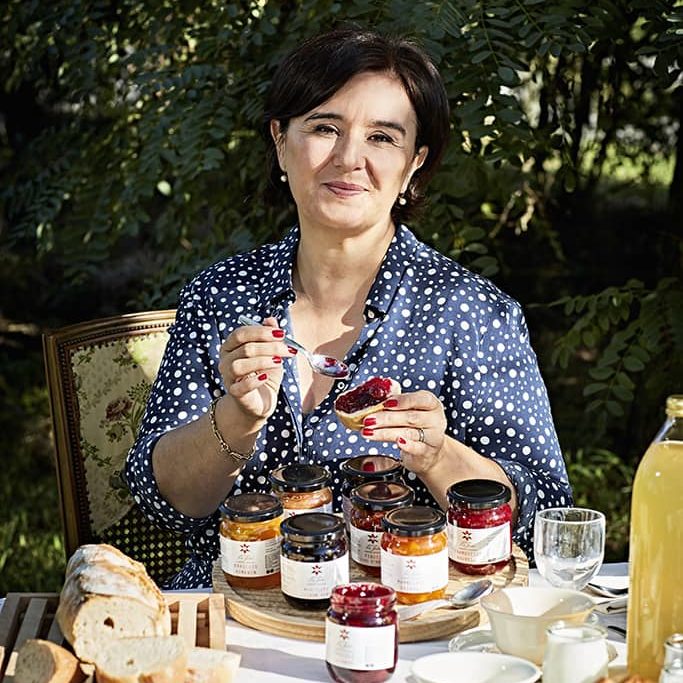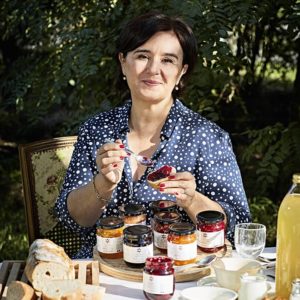 La Jolie Confiture founder Alfonza has been holding the secrets to the surprising and original flavours of her jams since 2018. To imagine the mixtures, she digs back into the memories of figs, oranges and almonds from the Sicily of her parents, which she then mixes with raspberries, pears and plums from the Belgium of her heart. And since the best soups (or rather jams) are made in old pots, Alfonza prepares her recipes in traditional kettles in her workshop in Ath.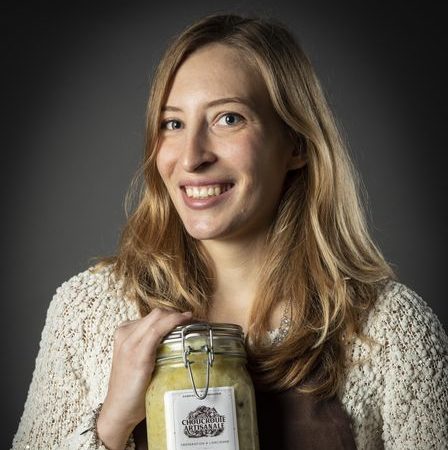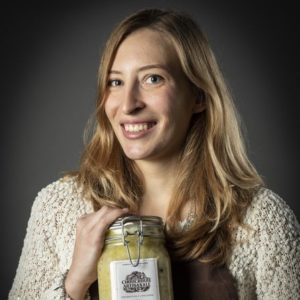 Immersed in the world of agriculture since childhood, Gabrielle created Les Binettes with one desire in mind: to promote Walloon agricultural heritage. The adventure takes root in October 2019 in the Liège region. On the agenda: to make spreads based on organic and local vegetables. As well as working in a short circuit, Gabrielle limits food waste from producers by buying surplus and off-size vegetables.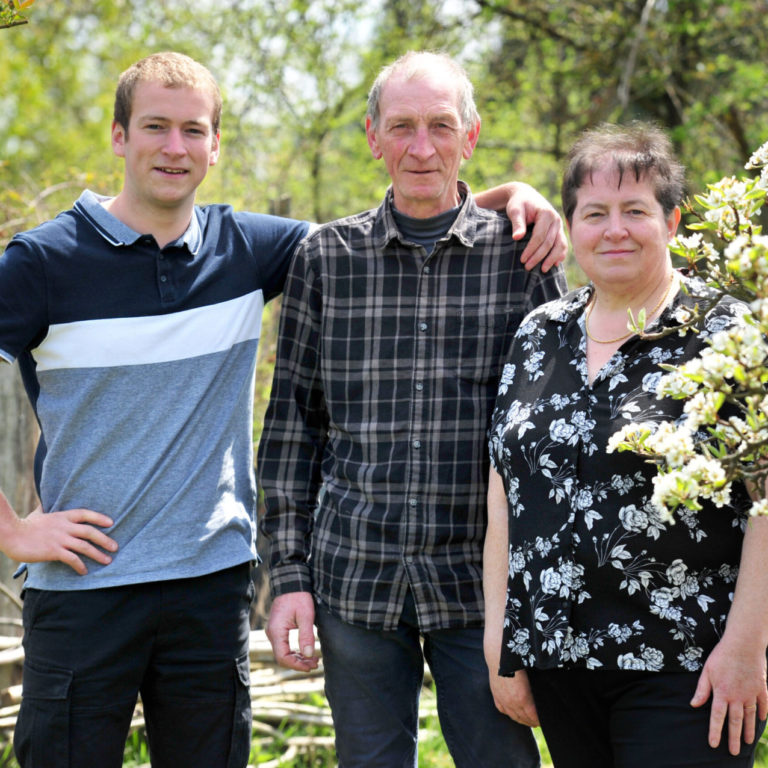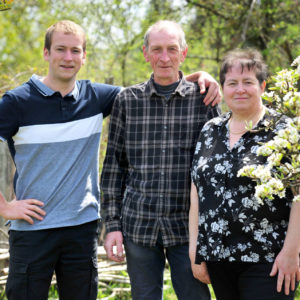 Alain, Annick and their son Arnaud are a family of passionate growers who have been cultivating and transforming the fruits, vegetables and aromatics of their gardens since 2004. The result of this craft can be seen, among other things, in their delicious spreads with flavours of respectively chickpea with black truffle, and courgette with wild garlic. The name " Les Saveurs du Verger " refers to their two hectare orchard nestled in the village of Felenne.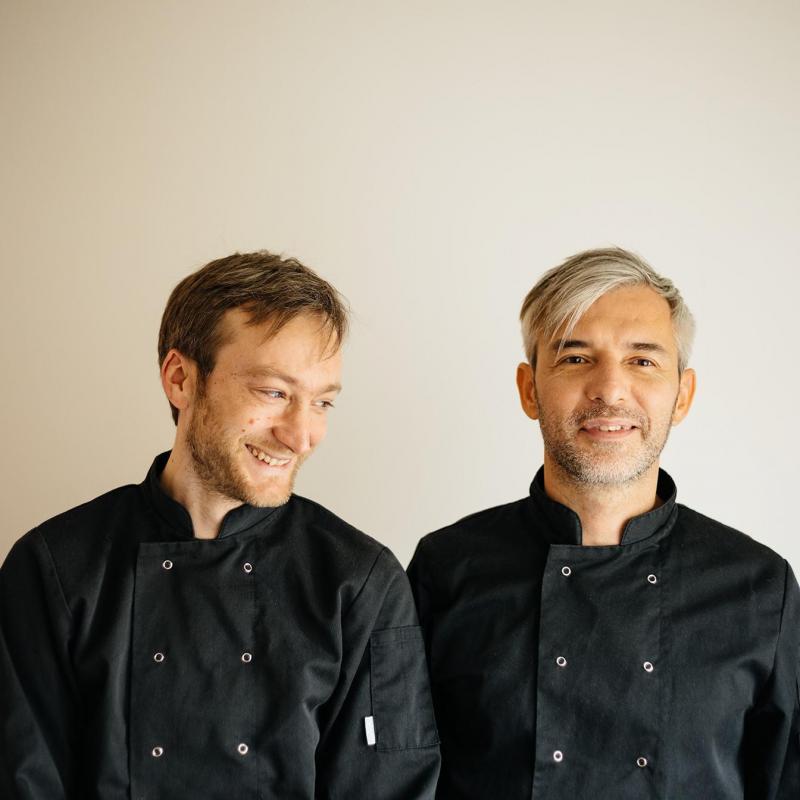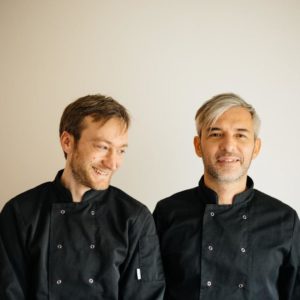 As their name suggests, the Trempettes were born in 2017 in Brussels. What it doesn't say, however, is that they are the fruit (or rather the vegetable) of the collaboration between Kevin and Christophe, two long-time friends. Their goal ? To produce local, organic and seasonal vegetable tapenades in a traditional way. Behind the word "trempettes", that can be translated as "dips", the duo understands the idea of having an aperitif without any fuss, and simply "dipping" whatever we fancy in their tapenades.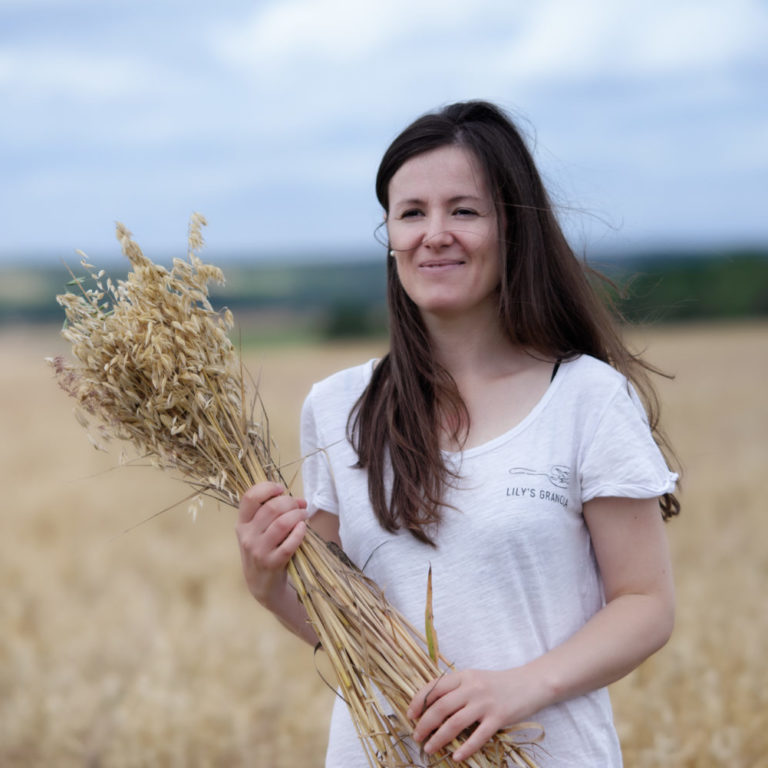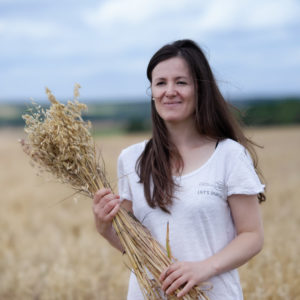 Liliana is the founder of the Lily's Granola project. The young company, based in the very heart of Brussels, has been active since 2017 and offers a range of granolas with bold and traditional flavours such as quinoa, lavender or cranberry. In addition to their taste, Lily's Granola are organic, handmade with local ingredients that are chosen for their nutritional quality. Her motto sounds a bit like the one of our gift baskets: "For the love of good food, but always with respect for Mother Nature".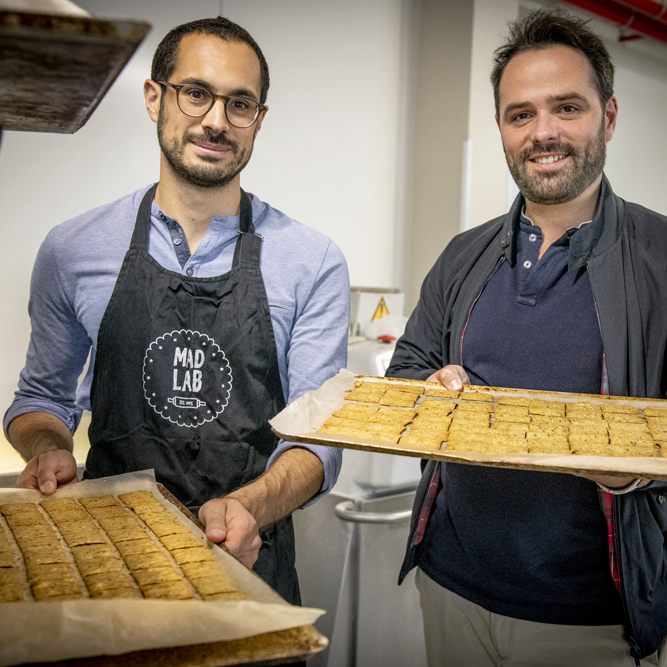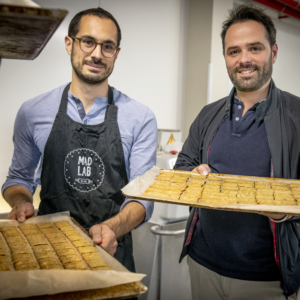 Mad Lab is the work of a daring man. In 2018, Cyril gave up geology and gave way to his new passion: biscuits. Today, David has joined the project and the duo produces artisanal and organic crackers made from brewery grains. A must-have for our gourmet baskets! Their production workshop is located in the Be-Here sustainable village. In other words, "The place to be" for Brussels' sustainable food actors.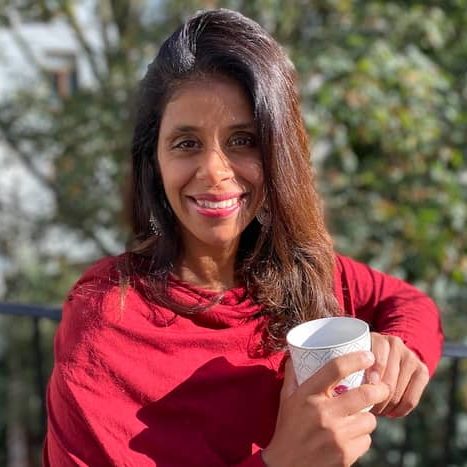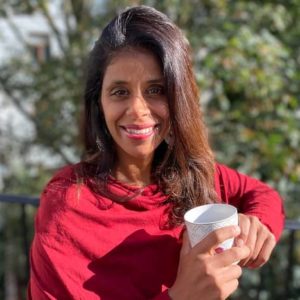 Rather tea or coffee ? That' s not a question for Naina, the foundress of Madn 77. The young woman from India has been offering unique, fresh and artisanal teas, herbal teas and chai since 2017, personalised to suit each moment of the day. A true globetrotter, she has now settled in Brussels, and hopefully for a long time to come, as her teas bring warmth and sweetness to our gift boxes.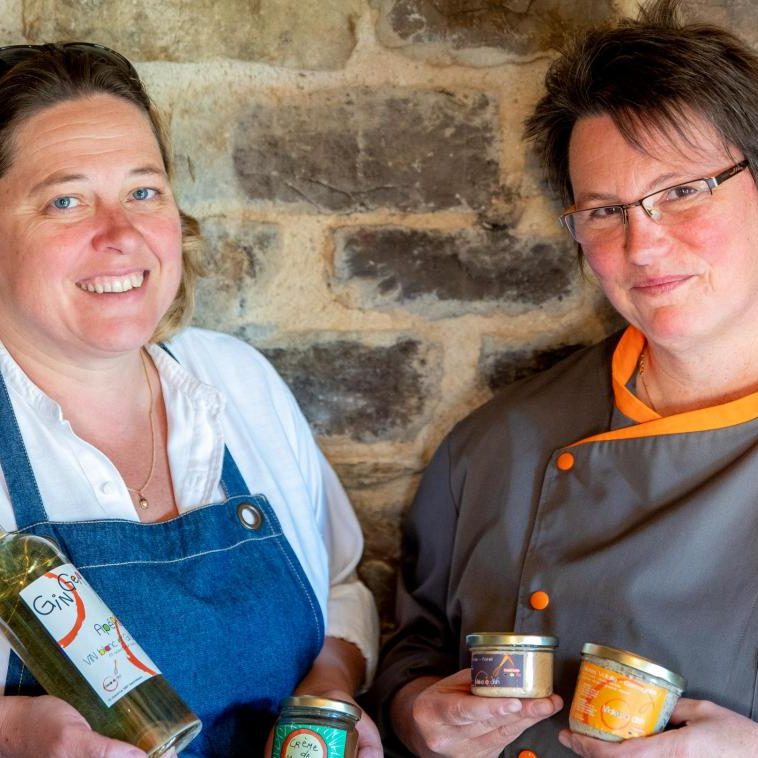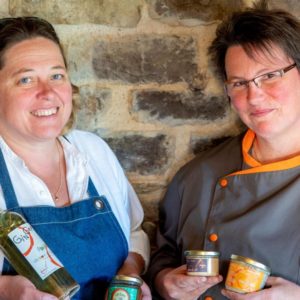 Nathalie and Dominique, aka Make a Dish, have been concocting gourmet products since 2015.  Wishing to shed light on the Ardennes and Gaume producers, the two friends have carefully chosen local raw materials for their rillettes, hummus and chestnut cream. Our favourite sin? The trout rillettes, which are the flagship product of the "Nemo" range of gourmet baskets.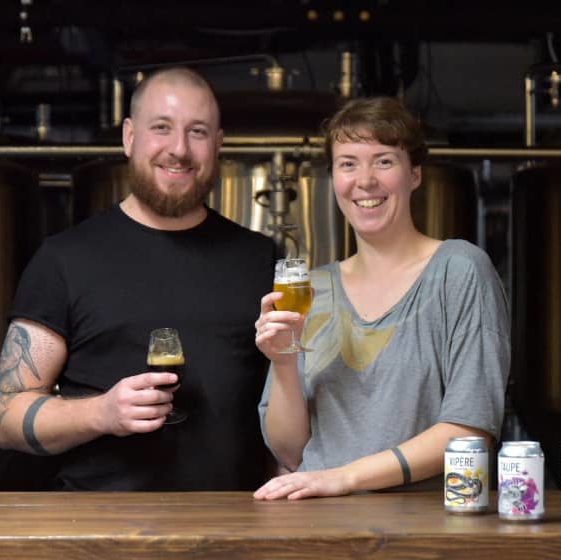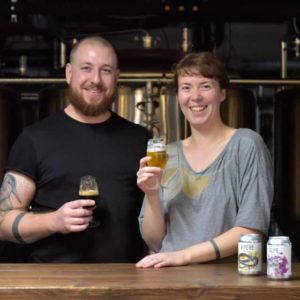 Based in Brussels, La Source is the work of Mathieu and Nina, a couple in everyday life and a fantastic duo in the brewery. From IPA, sour and wild beers, to seasonal, barrel-aged or revisited classics, the microbrewery active since 2019 satisfies all tastes. In addition to being available in the "Stoemp" gift baskets, their beers can also be found at the Be-Here. And that's not all: five pumps are directly connected to 600-litre vats there.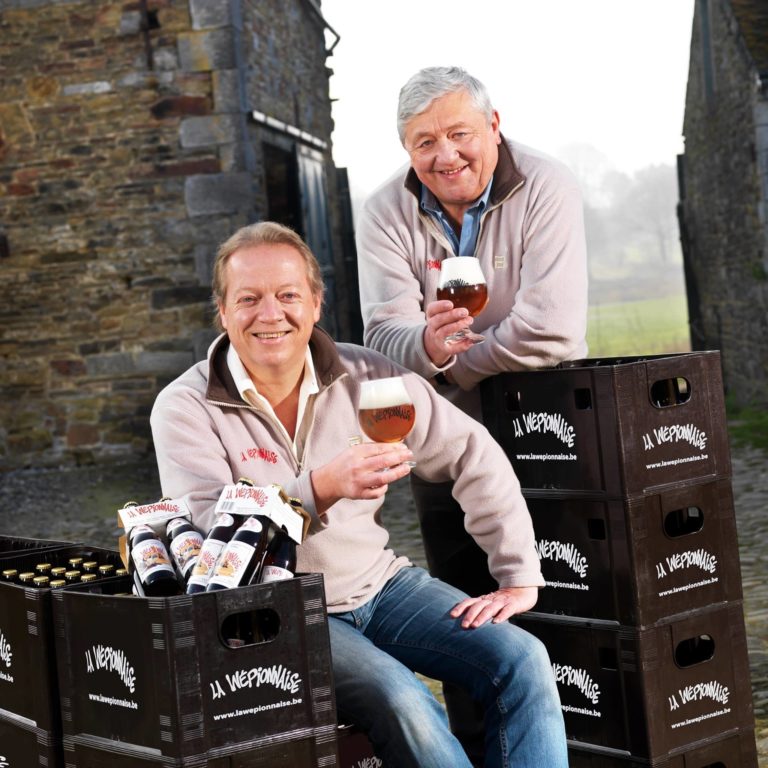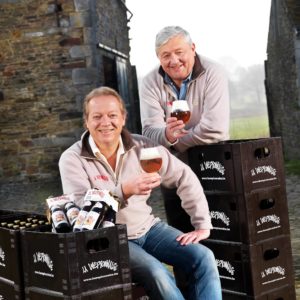 Thanks to its microclimate, the town of Wépion has become the Belgian capital of strawberries. Yves and his brother Jean-Michel, two locals who are great lovers of strawberries but also of beers, decided to combine their favourite products to obtain a surprising result: the Wépionnaise. This beer, amber and bottle-refermented, is mixed with a strawberry flavour. Ideal for an aperitif, we are told…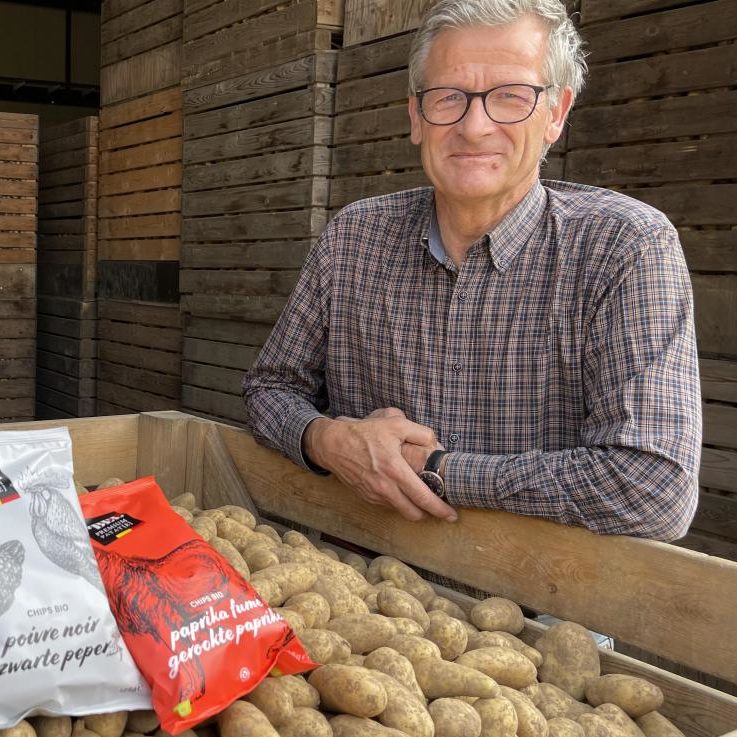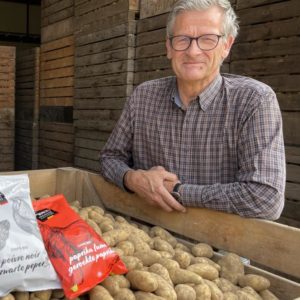 This time it is not one, two or three producers who stand behind the ReBEL crisps, but as many as twenty producers belonging to the Terroir de Geer cooperative in the province of Liege. Unity is strength, as the saying goes. These farmers became pioneers, as early as the year 2000, in the field of sustainable potato farming. More recently, in 2021, they created their ReBEL crisps, handmade and cooked in a cauldron, with 100% natural ingredients.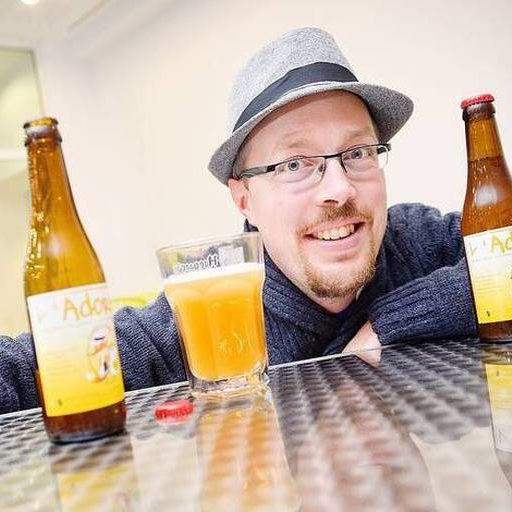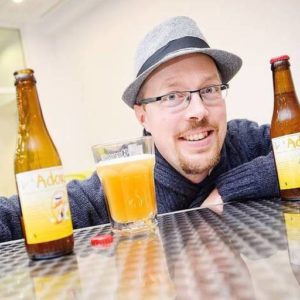 The story began in 2008, when Stéphane decided to brew his first litres of beer in the cellar of his house in Grez-Doiceau. Seven years later, his recipes and know-how are feeding the now famous Renard cooperative microbrewery. Since the beginning, the guiding principle has remained the same: the creation of fruity but unsweetened beers, organically certified and brewed by hand from quality ingredients.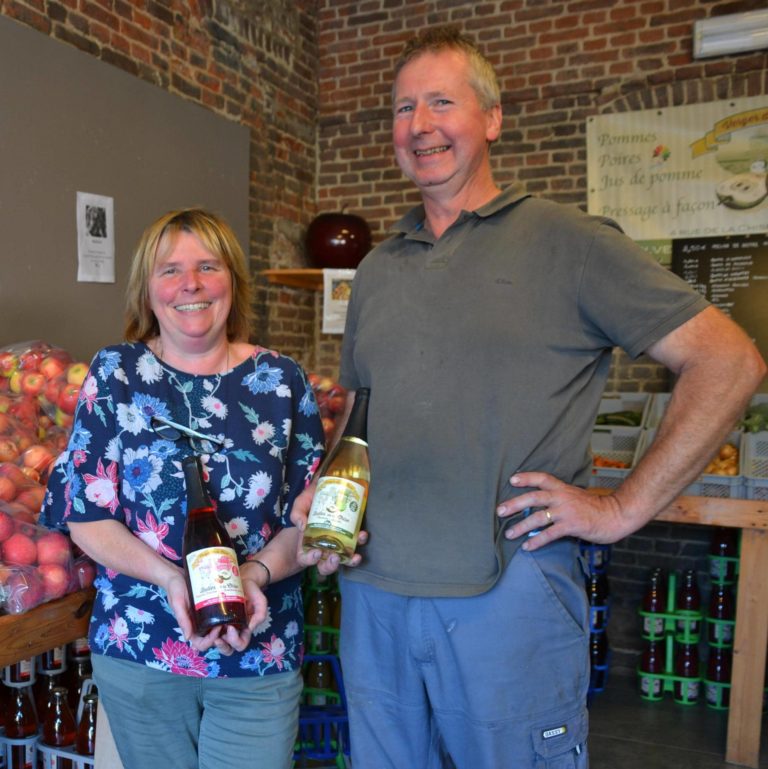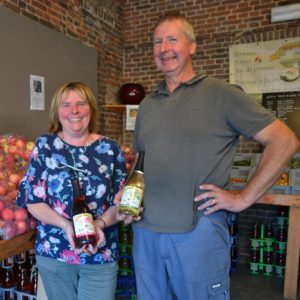 Created some twenty years ago, the Verger de la Chise has now become an emblem of the Brabant landscape. Apples, pears and a whole host of other fruit trees have planted their seeds in Martine and Pierre's orchard. These fruits form the ingredients of the juices that add a touch of freshness to the aperoboxes. In the spirit of short circuit supply, the couple also squeezes fruit from the gardens of locals.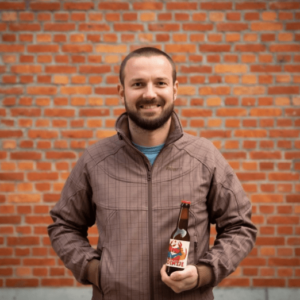 It was in October 2015 that Thomas, a self-taught brewer, brewed his first beer in his kitchen in Evere, and he quickly developed a taste for hobby brewing. After a year and a dozen brews, the Witloof Brewery was born, and offers creative and modern craft beers. The brewery is named after the chicon variety, whose bitterness is reminiscent of beer. Thomas also initiated the CoHop project, the very first microbrewery cooperative in Brussels.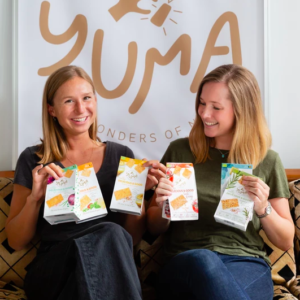 In early 2020, Gabrielle decided to launch Yuma crackers in Brussels. What makes them so special? A rather unusual ingredient: cricket flour. Yes, you read that right. Gabrielle's mission is to introduce edible insects into our eating habits for a more sustainable tomorrow. Because of their high nutritional value, low production costs and environmentally friendly breeding, these insects offer many advantages, aside from being delicious.
Écrit par Fanny Bodarwé